SAVE THE DATE!
Free Comic Book Day 2017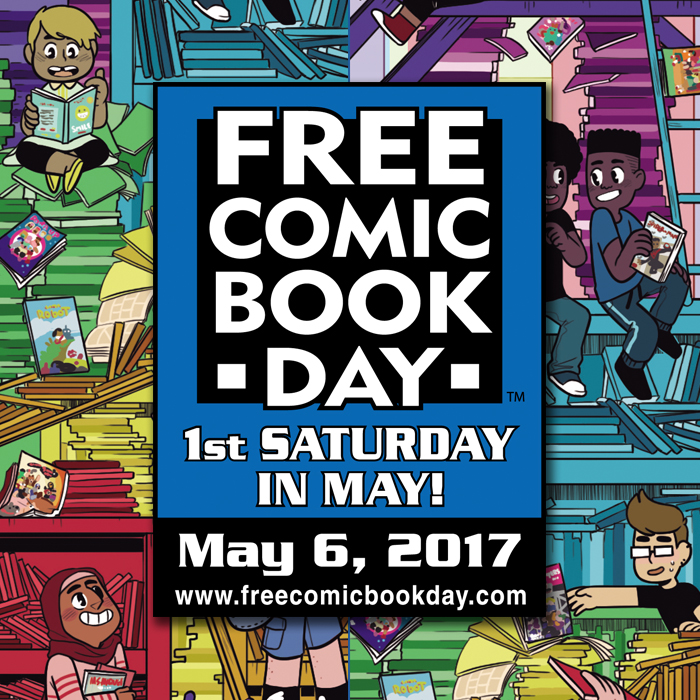 Free Comic Book Day 2017 Guests
Guest of Honour: Gerhard - For 20 years, Gerhard worked as background artist, environmental designer and cover colorist on the graphic novel Cerebus. It is a milestone in comic book publishing as the longest running creator-owned comic book series. His designs and meticulously crafted drawings served to ground even the most fantastic of events, or drastic of stylistic shifts.

Since completing Cerebus in 2004 he has been exploring other creative endeavours including commissioned work through his website, GerhardArt.com; contributing to the awesome Winsor McCay tribute book: Little Nemo, Dream Another Dream; creating a variant cover of The Walking Dead and most recently, illustrating a Grant Morrison story 'Smile of the Absent Cat' for Heavy Metal Magazine.

For more information on Gerhard or his Work please visit:
http://gerhardart.com/

Special Guest: Alfonso Espinos - Alfonso is well known around the Canadian comic book convention circuit. He is an independent publisher, artist, writer, Cambridge Comic Arts Festival Organizer and has recently added film to his list of accomplishments with "Heroes Manufactured" a Canadian comic industry documentary in which he is featured.
For more information on Alfonso and his work visit:

Special Guest: Jason Ward - Jason Ward is a local artist who has spent most of his life drawing, and focuses on subjects that appeal to all ages. Using his skills in creating anime and chibi style art, Jason has found work as a freelance artist and has dabbled in a variety of projects from colouring books to his soon to be released children's book.